Spirit Cove Lakes, San Juan Islands, WA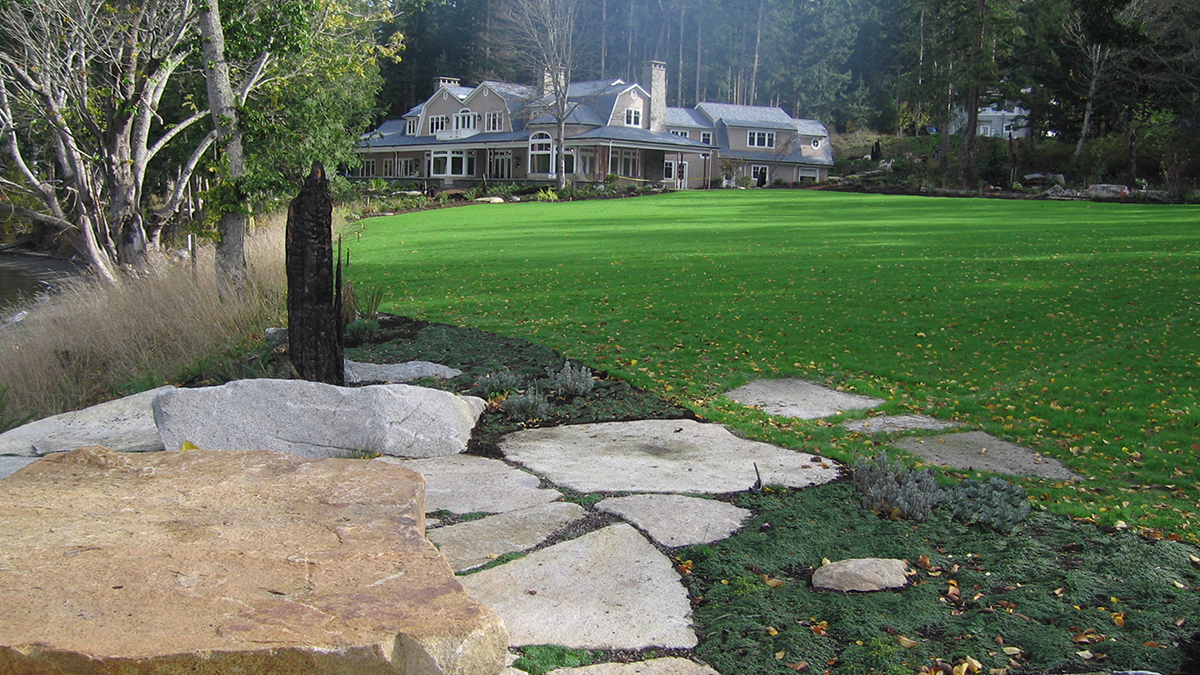 This 40-acre estate Washington's San Juan Islands had two large challenges. The first challenge was to put back the wetlands that were removed by early development while accommodating a complicated network of watershed drainage patterns. This site was the confluence of many square miles of island watershed. When it rained, it really poured and was felt right here on this site. To complicate the matter there are many forms of wildlife that were at stake in combination with the site containing an ancient Native American graveyard. The second challenge was to create all of this with so it shone with natural beauty.
The Hendrikus Group essentially redirected the hydraulic and soils engineering of the site in order to produce a system of man-made lakes and interconnected streams. One of the smaller lakes essentially functioned as a large living bio swale.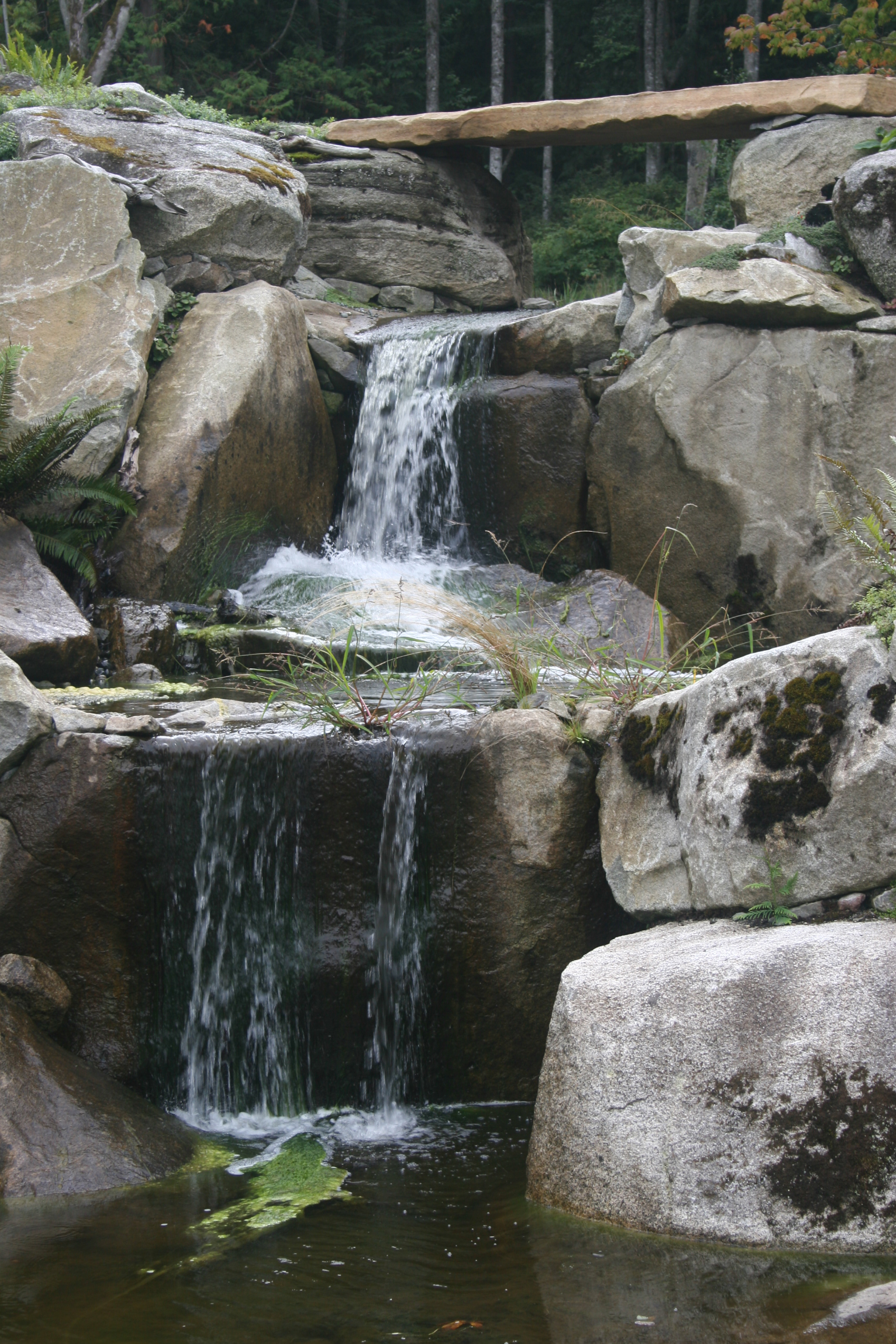 Each island shared common values and traits involving preserving and establishing native plantings along with shoreline and local beach zone developments. Creating wildlife habitat was a major initiative. Several dead and decomposing trees were reassembled in certain areas to create forms of habitat. Considerable attention was given to bird habitat and the restocking of fish.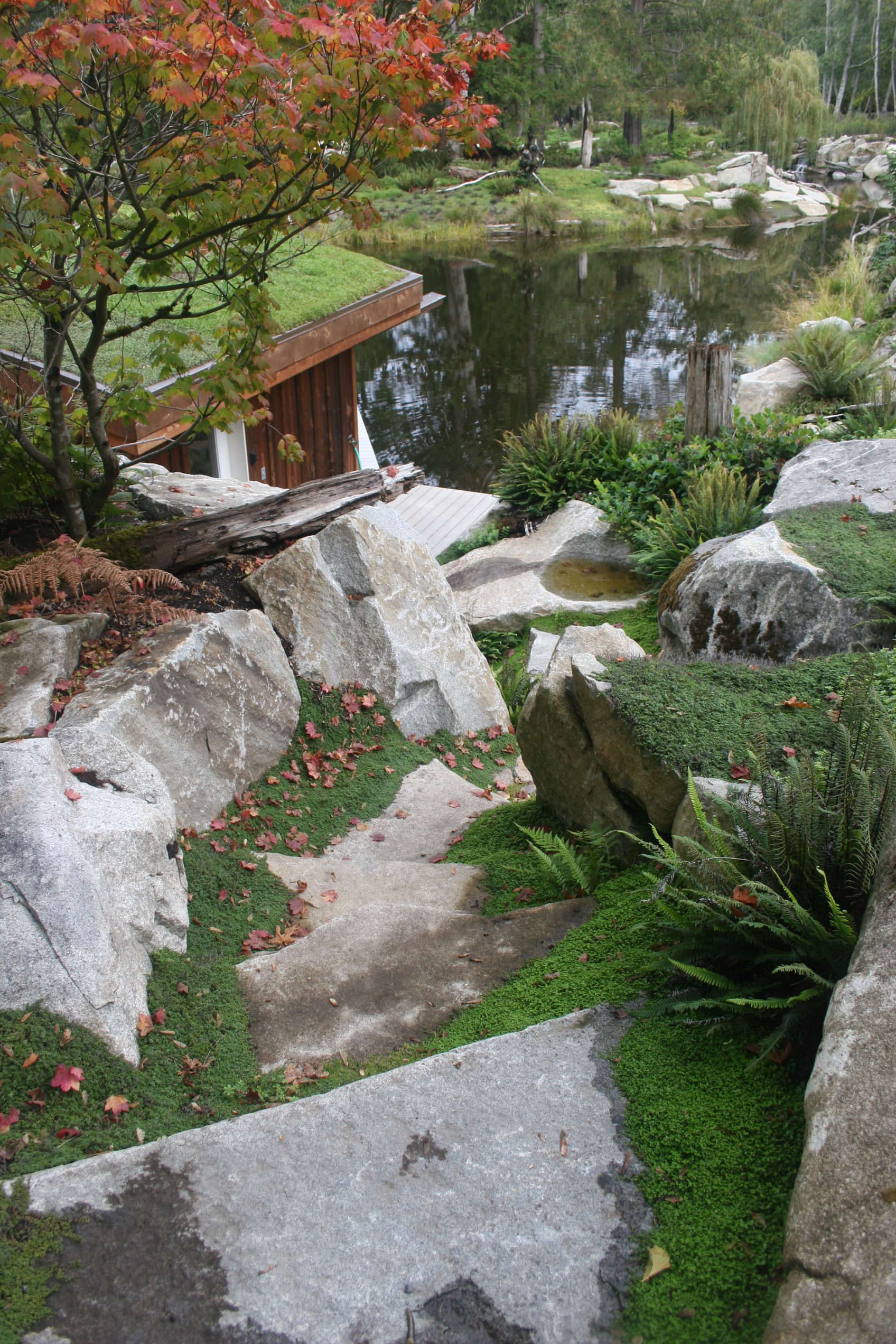 Because of the poor condition of soils throughout the area due to overuse and compaction, soil restoration was a center pin component for this project. A soil mixing and restoration station was set up on-site. This station both reclaimed existing compacted soils and mixed new custom EssentialSoils for use on the project. Only organic ingredients and materials were used throughout.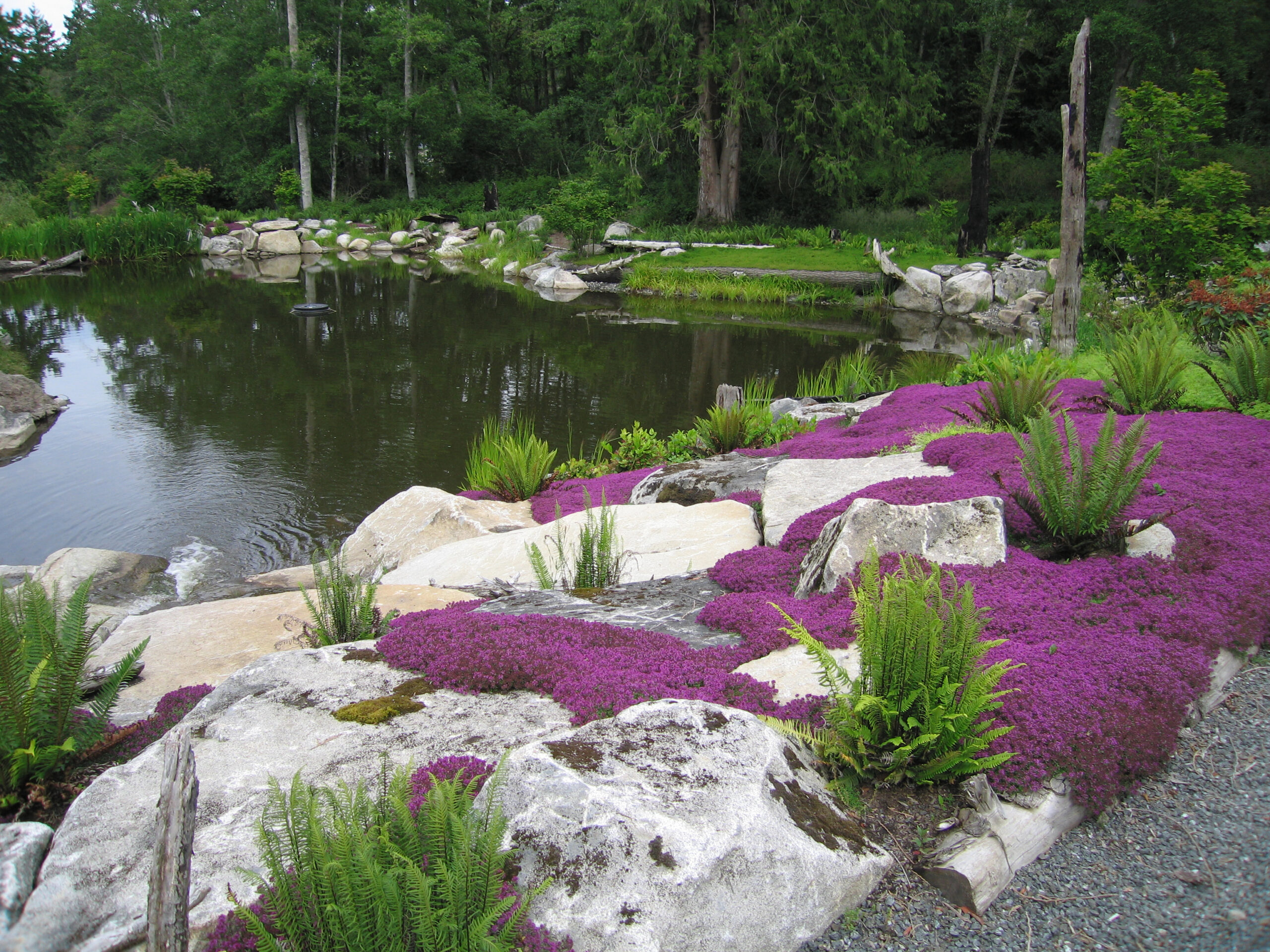 The extensive areas turf were installed over existing soil in which EssentialSoil was deeply cultivated to provide high infiltration rates and turf health. The concept of "non–point" drainage systems was used throughout the site to help gain control of the site resiliency and protect against the drainage and erosion failures of the past.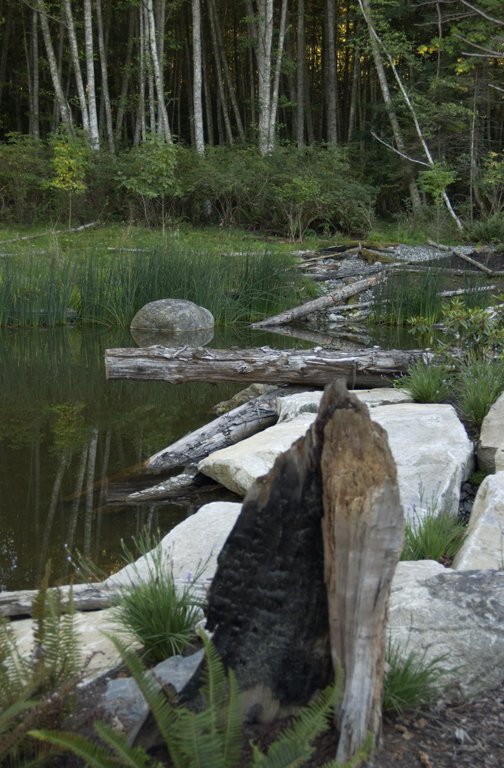 An innovative approach to wetland design and construction was pioneered here. The wetlands were constructed with EssentialSoils specifically developed for that use, along with various forms of bio-retention using anchored logs and geotextile fabrics. The anchored logs over time will contribute to further root growth and the establishment of micro ecosystems.
In addition to ecological pursuits this project engaged in many aesthetic concerns for the Client. Several key waterfalls were installed along with a colorful collection of plantings to accentuate seasonality. Stone bridges were constructed for their aesthetic appeal and durability. Boulders and large flat stone areas were created for visual accents, spatial design, and to create opportune areas for gathering, entertainment, and special events.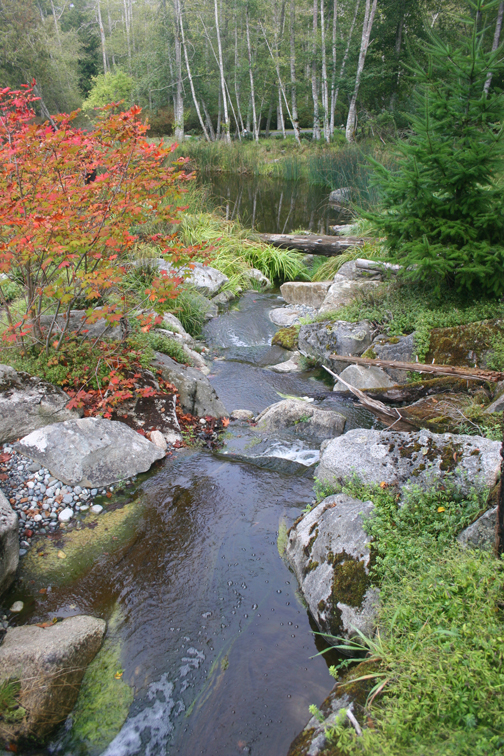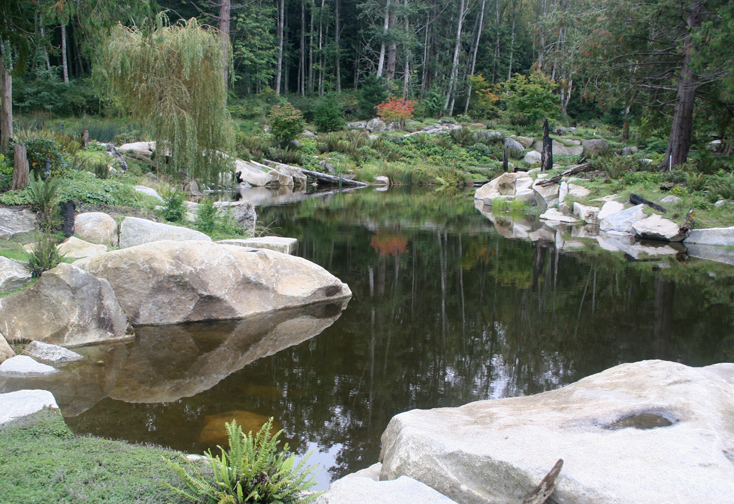 It was important that the wetlands truly look like highly diverse lush wetlands as quickly as possible. For this reason all the logs were used extensively with specific boulders and specific types of plants to create a layered, diverse old riparian and wetland ecology. The area's wetland specialist delightedly reported that these wetlands became established approximately 5 times faster than standard wetland restoration projects.