Hilltop Rock Garden, Kirkland, WA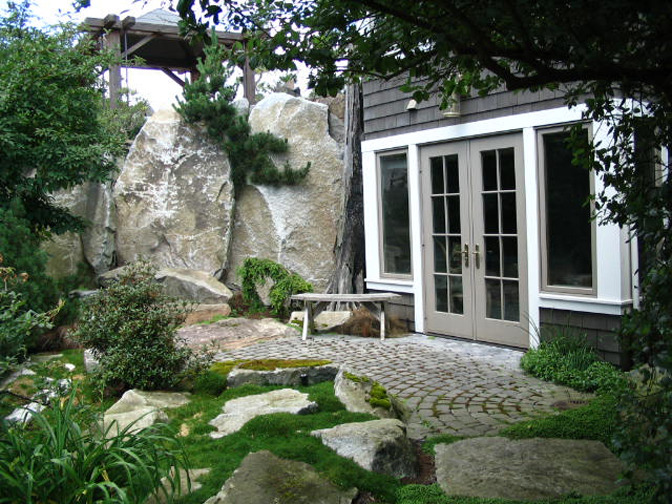 A design challenge throughout the site was to enable the small spaces to feel large and graceful. This was accomplished by using stone to "warp" the experience of space, as well as using considerable detail in the planting, wood details, and stone patios.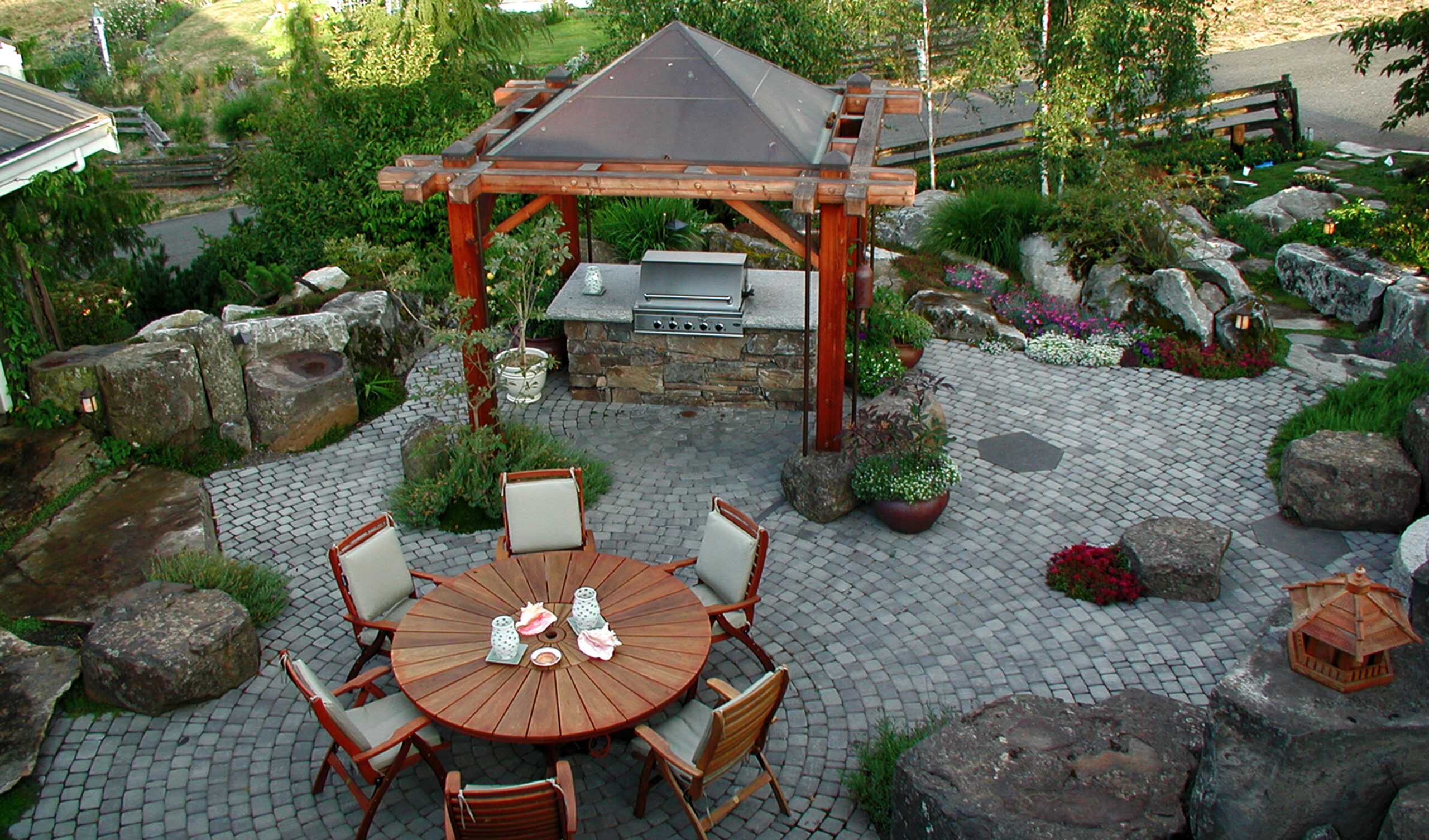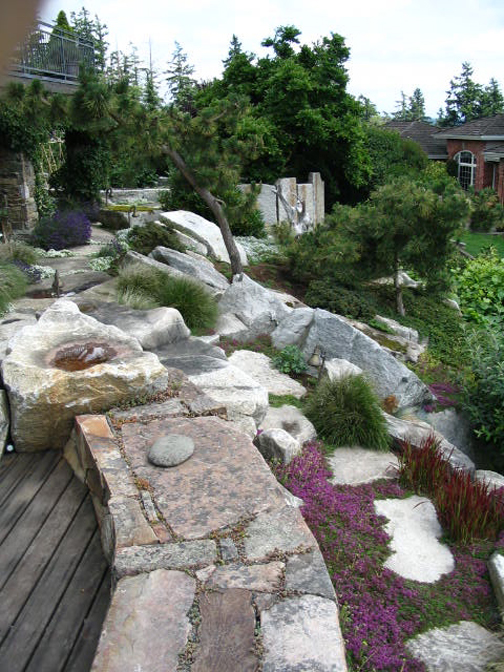 The design of the masonry walls involved old craftsman skill to fit together the stones to make precision walls that still blended in with natural outcroppings.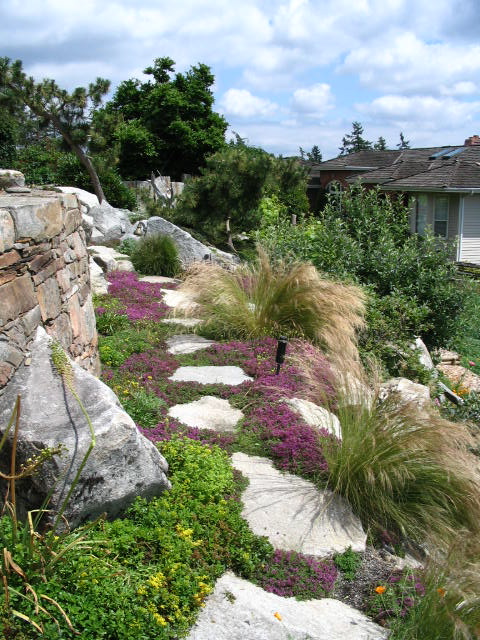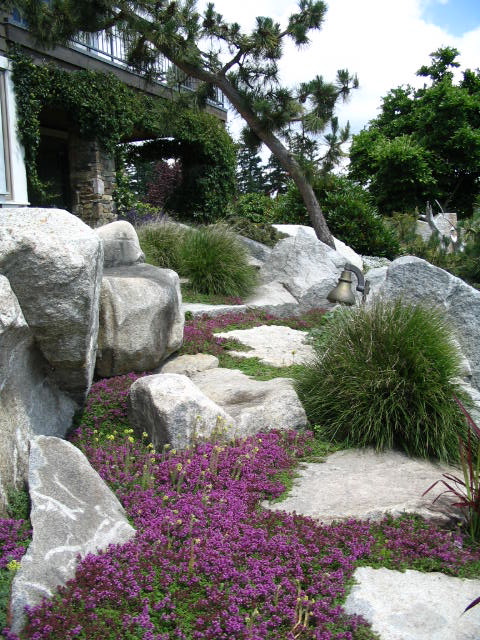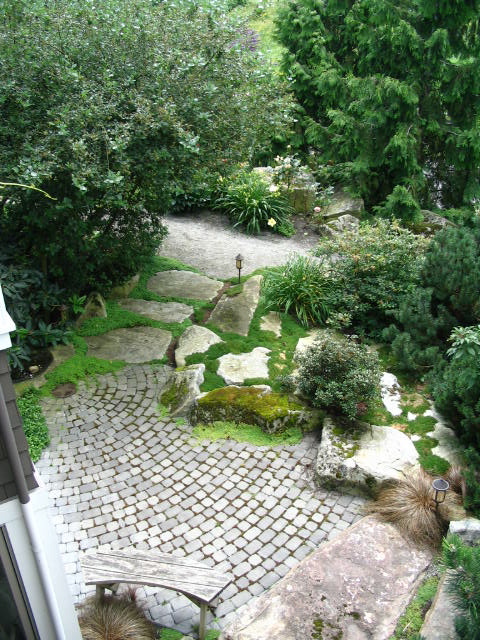 The patio around the barbecue structure was inlaid with black saw-cut thermally treated hexagonal stones cut from the columnar rocks. The barbecue structure itself features a custom-made riveted copper pyramidal roof with tiny hidden gutters. The gutters in turn transported runoff into copper pipes that blended with the design of the structure.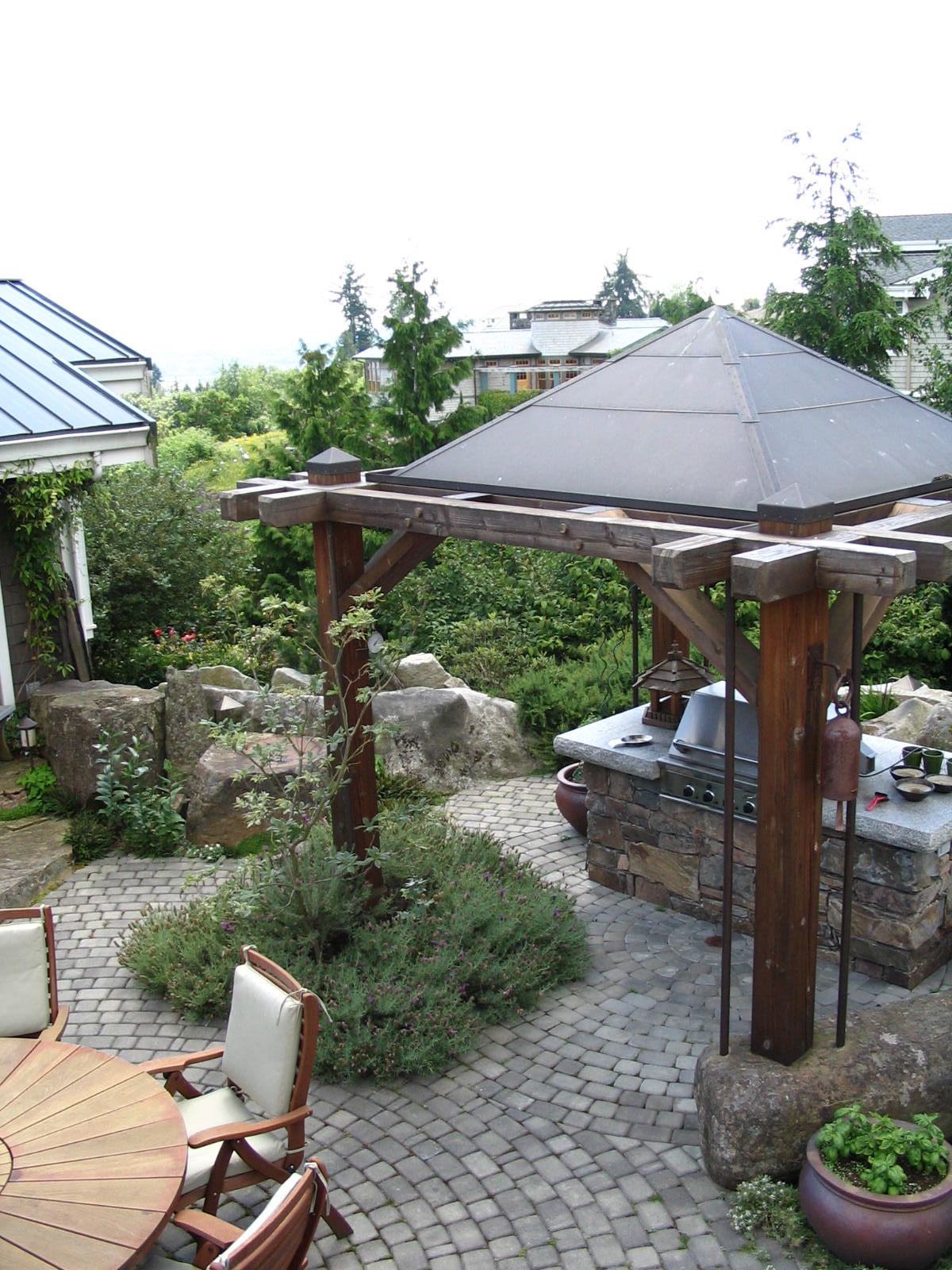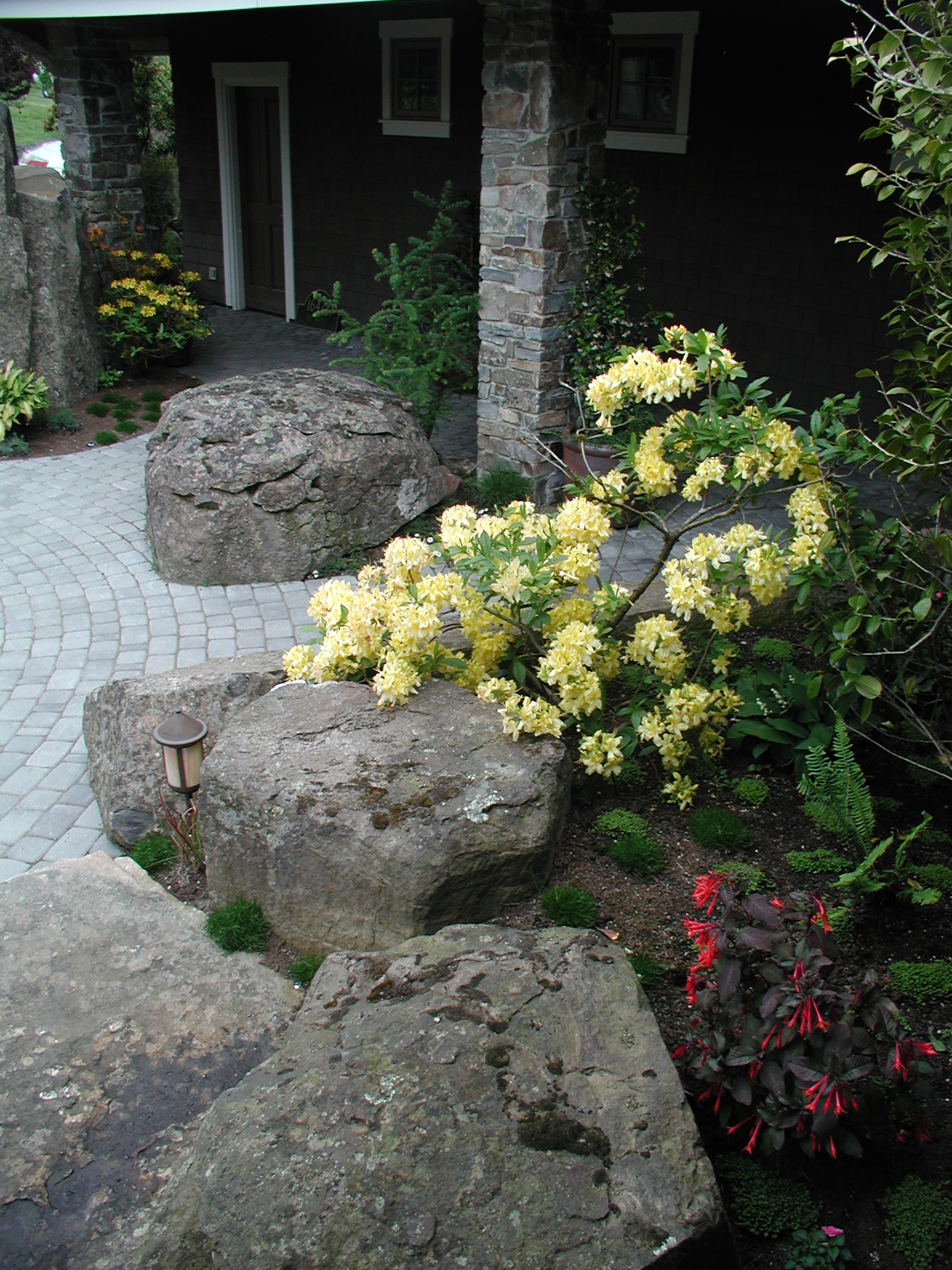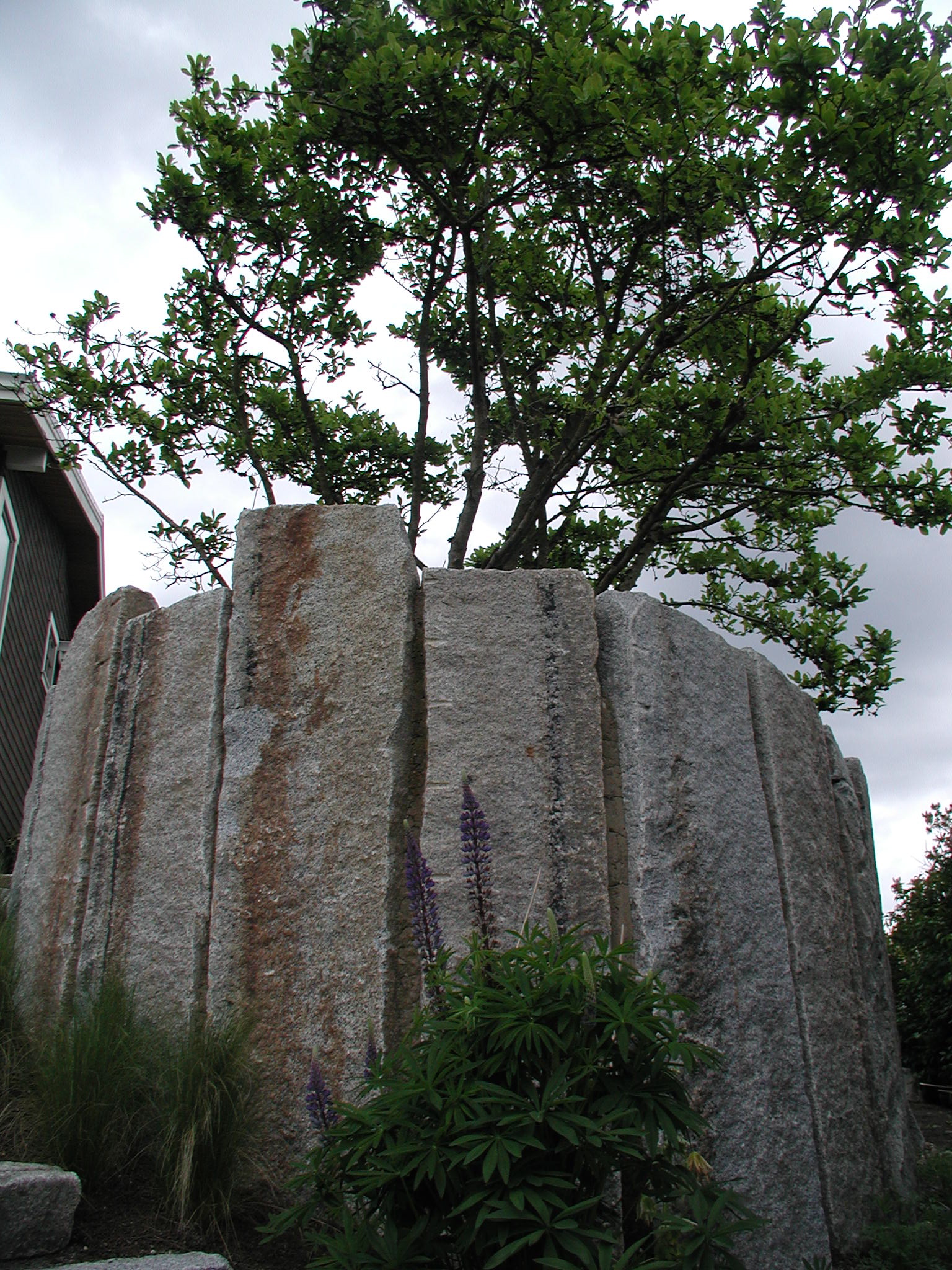 The grade changes were one of the construction's primary challenges and were solved by the innovated use of stone in multiple functions. Some of these grade changes involved 13 foot vertical drops. The approach was not to build concrete walls or rockeries, rather to use mammoth, tall stone slabs as retainers. These stone slabs needed to fit and wedge together precisely in combination with geotextile fabric in order to create the necessary stability.