Berkeley Canyon Sanctuary, Berkeley, CA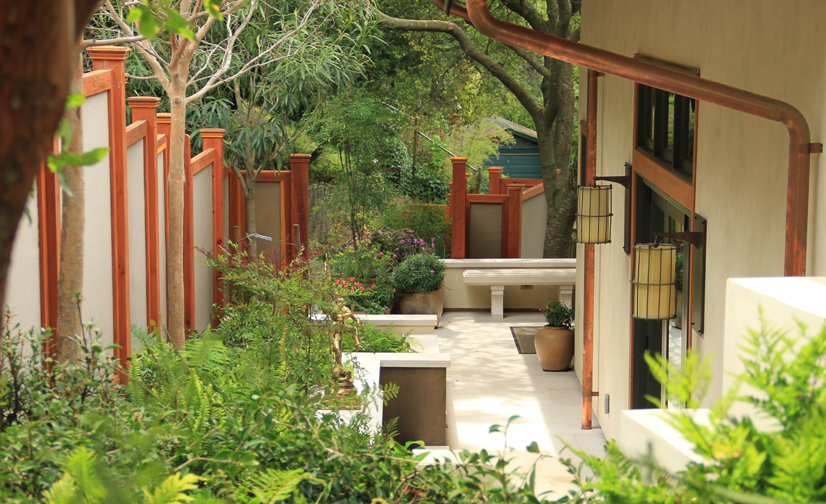 This project is a continual journey of intimate spaces, wonderful terraces, and surprises from one side of the creek to the other.  In this journey are placed multiple sculptures from India and other sources.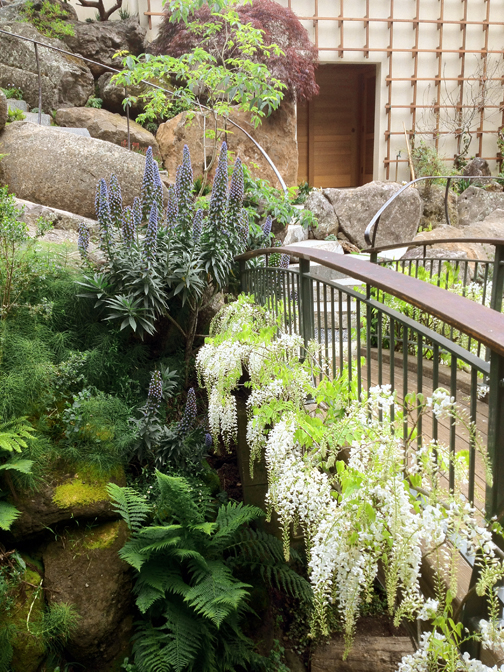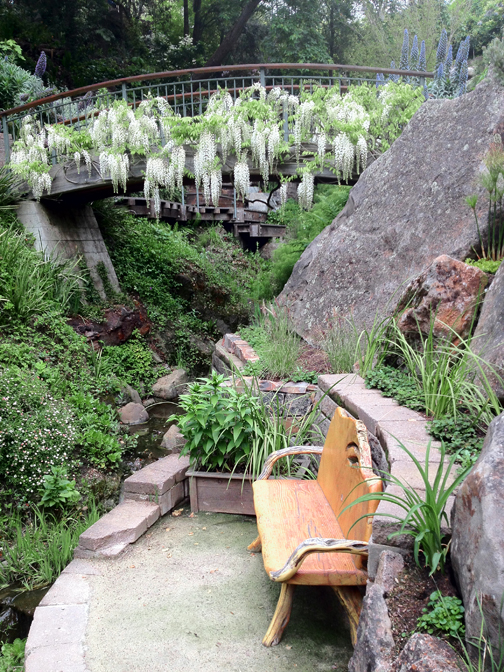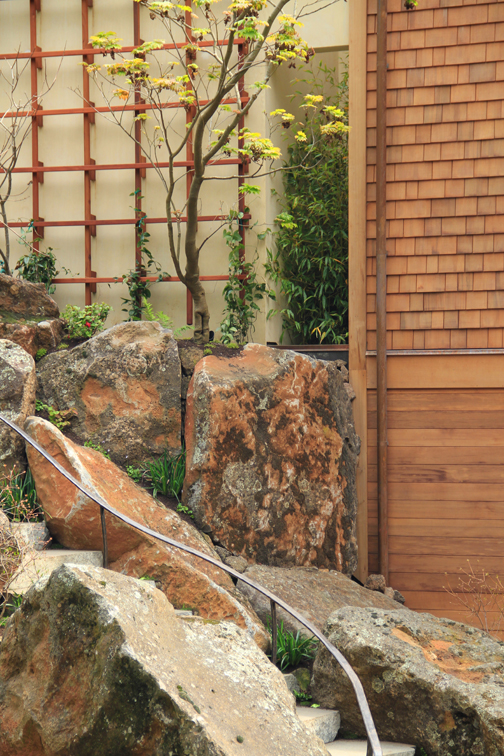 The journey includes sweeping stone steps traversing through a boulder mountain-like experience along which a custom forged iron rail was gracefully designed.  From here the journey travels over an arched bridge filled with white lilacs and continues to feature a natural log, multi person east Indians swing, a hillside gathering deck for entertainment, and outdoor stone fire pit. Surprising East Indian sculptures appearing through wooden trails, and a lap pool bordered by local stone masonry walls that features an elegant outdoor shower with stone niches for candles.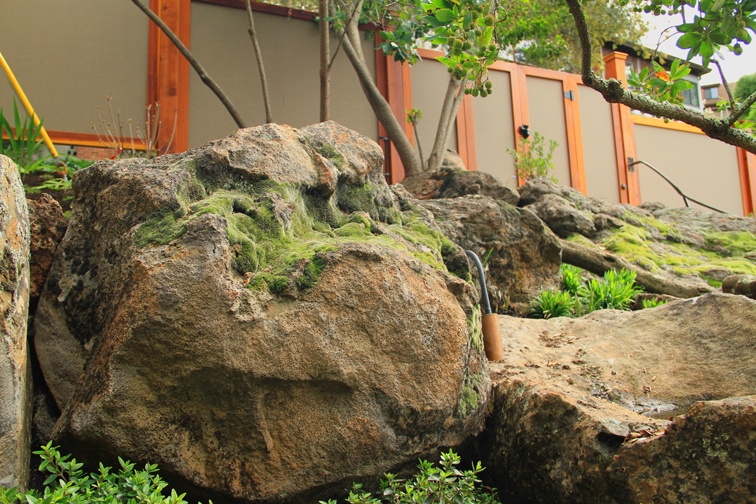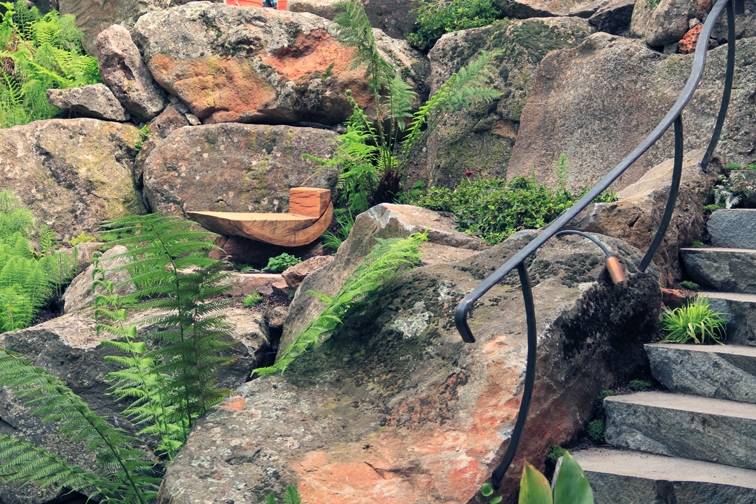 By analyzing local available bulk ingredients in Northern California we produced custom EssentialSoil blends without which this project could not have occurred.  "Living trail" technology was used involving the soil blends so that a new pathway with natural log terraces was created that actually enhanced water quality and native plants.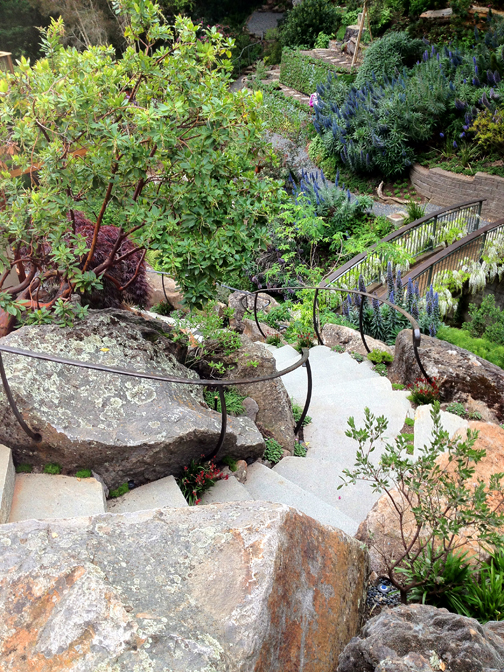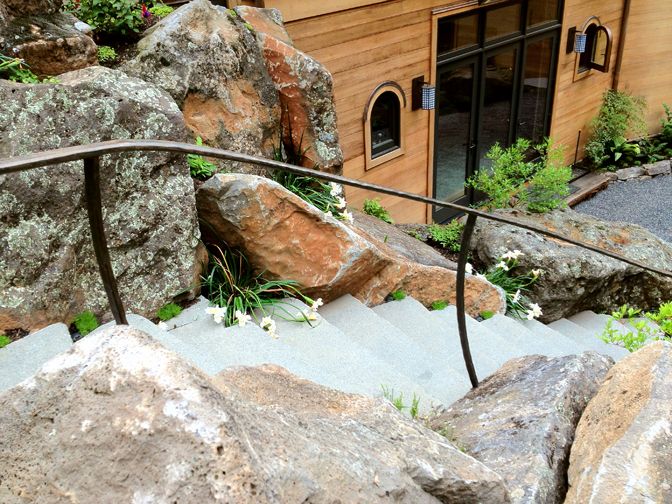 The front of the primary house features a elegant water fountain made from streamlined solid brass with a night time lit sculpture of the dancing Shiva.  Behind this sculpture was an unusual fence made to at once convey presence, protection and at the same time delicateness by using panels of canvas that revealed the shadows of plants in between large cedar framed posts.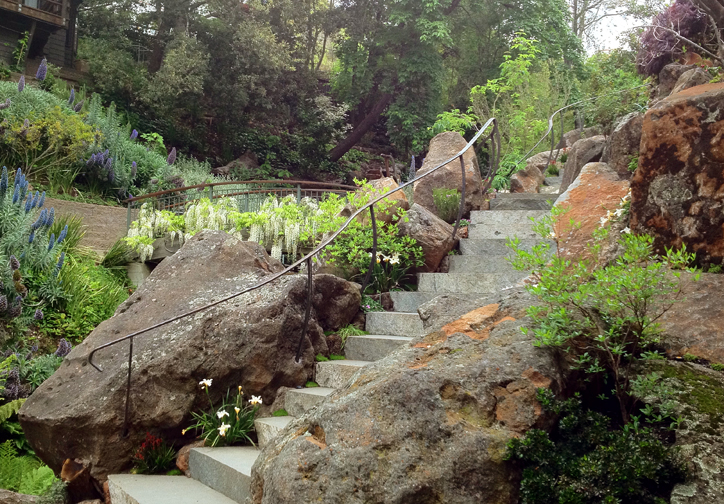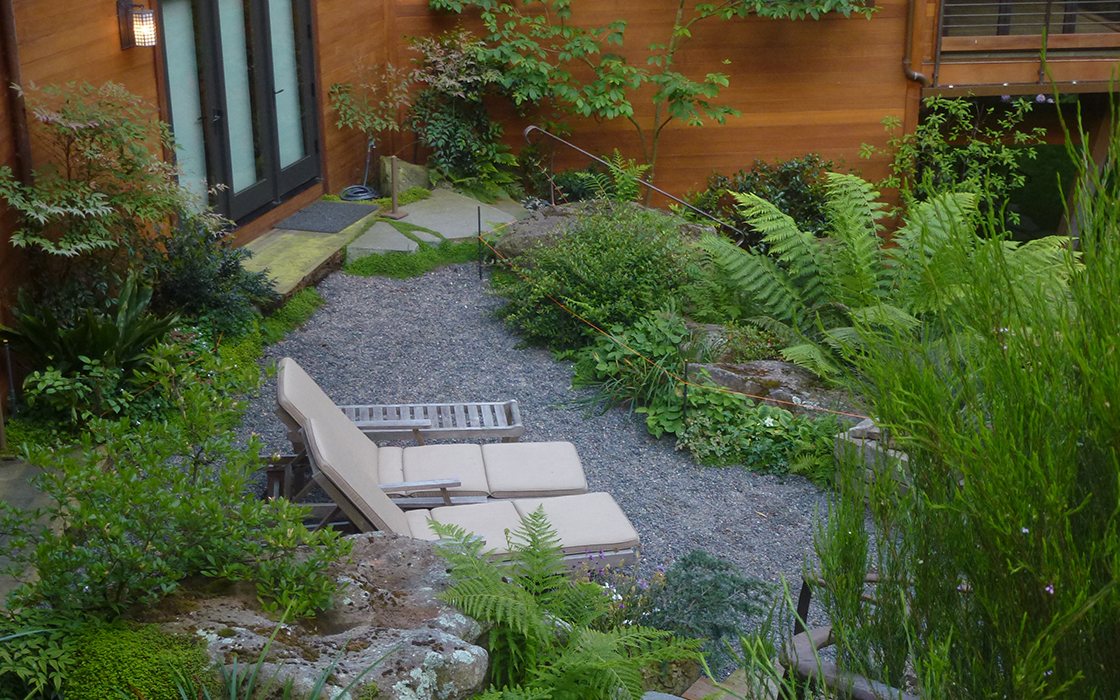 The primary challenges for this project centered around the extreme topography and lack of access.  This section of Cordones Creek is a very young small steep ravine surrounded by narrow roads and dense residential buildings that virtually lacks parking. Logistics for staging and heavy equipment use was extremely tricky and almost logistically impossible. Construction methods were designed to protect the fragile bank slopes so that 90% of this project was installed utilizing handwork and/or delicate crane work from the perimeter of the project and on the road.